The #1 doctor recommended scar gel.

Vanish Scar Gel ($19.99)
Sale price

$19.99

Regular price
Your Price:
$-20.01
&
Free 2-Day Shipping
Adding product to your cart
💙 Works for all scar types
💙 For both old & new scars
🌱 Pure, organic ingredients
⚡ 3x faster than the next brand
✈️ Free 2-day shipping 
☑️ 30-day satisfaction guarantee
🔒 Safe, secure checkout process
⚡$9.99 FLASH SALE ⚡
★ ★ ★ ★ ★ (1,139 reviews)
100% NO-RISK MONEY BACK GUARANTEE


00

Days

00

Hours

00

Minutes

00

Seconds
Click the button to apply your discount! Your first bottle of Vanish is only $9.99 - FREE 2-DAY SHIPPING ON ALL ORDERS IN THE USA!
Vanish works for all scar types & is effective no matter how old your scar is.




Our organic, medical-grade silicone blend hydrates scar tissue and repairs the abnormal collagen levels that caused the scarring. When applied to your skin this premium bio-adhesive gel creates an invisible, protective outer shell while working beneath the surface to diminish your scar's appearance and restore your skin's natural texture & color.




Vanish is formulated to work for every possible scar type, including all of the ones shown below:




Normal Fine-line scars
Acne Scars
Surgery Scars (C-sections, breast augmentation, etc.)
Hypertrophic Scars
Keloid Scars
Burn Scars
Stretch Marks
Every other possible scar type

Effective for both old & new scars

It doesn't matter how old your scar is. Vanish works in every situation. Whether your surgery cut just healed or you finally want to get rid of that 20+ year old scar you have on your nose, Vanish can give you the results you're looking for.




HOWEVER, it's important to note that older scars typically take twice as long to heal as new scars. That's why it's best to start treatment as soon as possible. When we say "older" we specifically mean scars that have been present for more than 2 years.




The severity of your scar (how deep & large the injury is) can also effect your treatment timeline.




So how long will treatment actually take?





New/Small Scar: 1-4 months

New/Severe Scar: 2-12 months

Old/Small Scar: 3-9 months

Old/Severe Scar: 3-12 months

Fastest over-the-counter scar treatment

To make sure our patented formula worked as well as we thought it would we conducted 3rd-party clinical tests. The results were astounding.




On average, Vanish worked up to 3x faster than the next leading brand. That means scar removal takes only one third the time using Vanish as it does with any other scar gel or cream available on the market.




We were also able to prove that our patented formula works 5x faster than using a silicone scar gel like the ones you'll see on Amazon. Why? Because these brands don't include our other 7 scar removal ingredients.




However, while Vanish has been called a "miracle scar product" by the media, it is NOT an overnight cure. Why? Because there is no such thing as an overnight scar removal product (we're working on it though).




While Vanish is clinically proven to be the fastest over-the-counter scar gel it's important to remember that scar removal is a journey, not an overnight process. Don't fall for the scams & gimmicks of companies trying to sell "miracle cures" - more often than not, they'll just damage your skin even more.




Products included in our 3rd party trial: Mederma, Derma-E, Differin, Aroamas, ScarAway, SkinMedica, Kelo-cote, Bio-Oil, Mederma PM, and 21 others.

Safe for sensitive skin, children, and nursing mothers

Unlike other scar gels that cause rashes, itchiness, and discomfort Vanish is designed for extremely sensitive skin. We made sure our pure, organic formula was safe for sensitive skin by including soothing ingredients such as Organic Raw Honey, Organic Royal Jelly, and Organic Aloe Vera.




Scroll down to learn more about all the ingredients in our patented formula.

Easy to use with makeup & sunscreen

Once applied to the scar area Vanish instantly soaks into your skin. It isn't sticky like Mederma and the other scar creams that seem to "gel up". Our gel feels silky smooth and absorbs into the skin right away, making it the perfect scar gel to use if you're going to apply sunscreen or makeup.

Every order comes with free 2-day shipping. We've partnered with Amazon Fulfillment to ensure speedy, on-time delivery. We also cover the taxes -so that what you see is what you pay.

How does Vanish compare to laser scar removal?

Laser Surgery and Scar Revision surgery are very effective, but can also be very painful and invasive. In severe cases Dr. Aarons sometimes recommends that patients skip using topical scar creams like Vanish and go directly to surgery.




However, these surgeries can be costly and painful. In the majority of cases we recommend that patients begin their scar removal journey with Vanish. If after 3-6 months the results aren't satisfactory, it's then time to explore the possibility of surgery.




How do the costs compare?

Laser Surgery: ~$2,700

Scar Revision Surgery: ~$4,000

6 months of Vanish: <$180




Our recommendation? Don't waste money jumping to surgery when your scar can be completely removed with a significantly less expensive and less invasive solution. Try Vanish first!
PURE, ORGANIC INGREDIENTS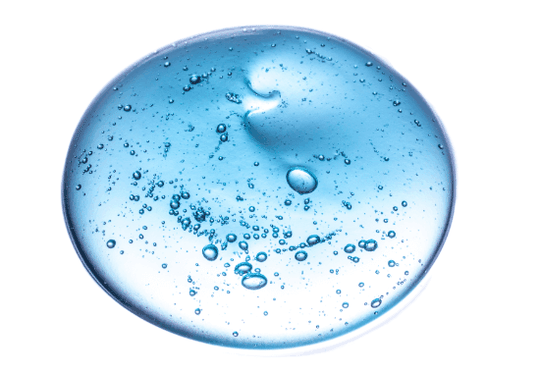 Medical Grade Silicone
Hydrates scar tissue and helps to restore normal collagen levels to the scar area (abnormal collagen levels is what causes scarring). When applied to your skin the bio-adhesive gel creates an invisible, protective outer shell while working beneath the surface to diminish your scar's appearance and restore skin to a more natural texture and color.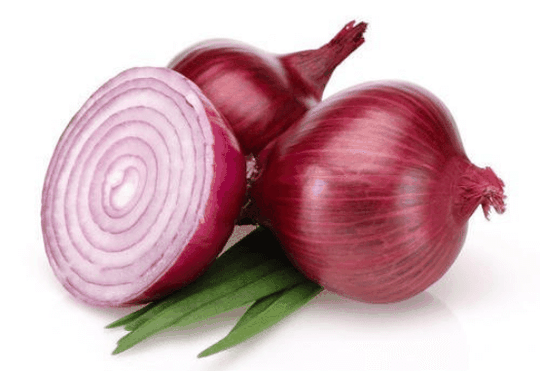 Organic Onion Extract
Clinically proven to significantly improve the overall appearance, redness, softness, and smoothness of scars. FACT: Non-organic onion extract is the ONLY scar reducing ingredient in Mederma. Why stop at just using onion extract on your scars? Vanish uses all 8 of the top 8 scar removal ingredients - not just one.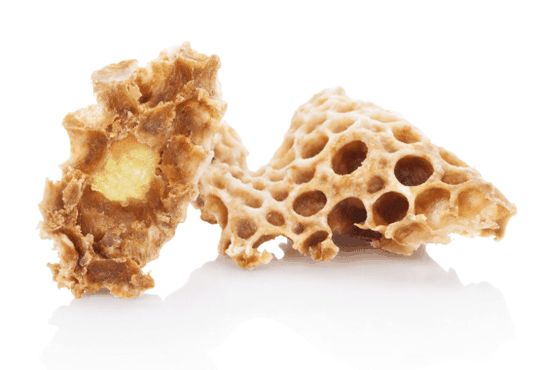 Organic Royal Jelly
Helps to increase collagen production, and is especially effective when used in combination with medical-grade silicone. It also supports your skin's natural healing process and lowers the chance of Vanish causing inflammation or redness for patients with sensitive skin. The natural, antibacterial effect of royal jelly also helps keep the scar area clean and free from possible infection - in case a rupture occurs.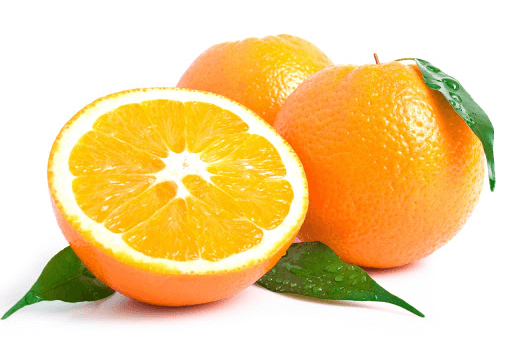 Organic Vitamin C Serum
Particularly important for maintaining healthy-looking skin. Your skin cells use this vitamin to protect from the stress caused by pollution, smoking, and UV rays. Your skin also needs vitamin C to create collagen. Collagen is a protein that makes up more than 70 percent of the dry weight of your skin. Too much (or too little) collagen being released during the healing process is what causes scarring.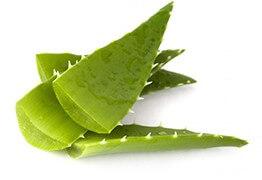 Organic Aloe Butter
Helps to boost your body's natural collagen production and elastin fiber production, reduce inflammation, and boost your natural immune response. Like all of our other ingredients the result is multiplied when everything is used together. Organic Aloe Butter also soothes your skin and aids with drawing in the other ingredients into your skin.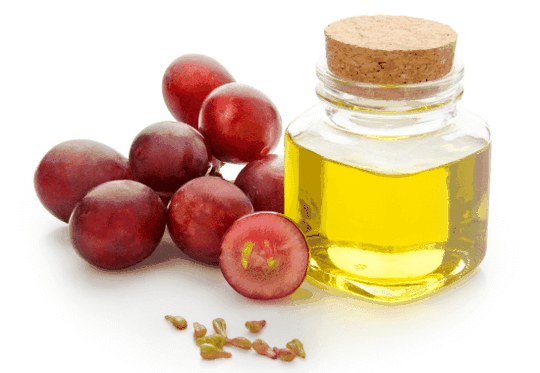 Organic Grapeseed Extract
Grape Seed Extract is a great source of anti-oxidants, Vitamin C & Vitamin E which will help protect the skin from harmful irritants such as UV light, pollution, sun damage, smoke, and free radicals. This helps prevent hyperpigmentation (when your scar changes color), but you should still use an SPF 30+ Sunscreen.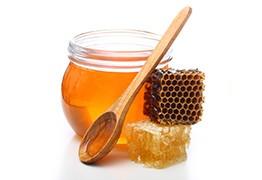 Organic Raw Honey
Honey is one of nature's most revered skin remedies. Thanks to its antibacterial and antiseptic abilities, it helps oily and acne-prone skin. Honey is also a natural humectant, so it helps keep the skin moist but not oily. This is because humectants draw moisture from the skin without replacing it. This is one of the key ingredients we use to prevent Vanish from causing breakouts, and to make sure our scar gel is safe for sensitive skin.

⚡$9.99 FLASH SALE ⚡
★ ★ ★ ★ ★ (1,139 reviews)
100% NO-RISK MONEY BACK GUARANTEE


00

Days

00

Hours

00

Minutes

00

Seconds
Click the button to apply your discount! Your first bottle of Vanish is only $9.99 - FREE 2-DAY SHIPPING ON ALL ORDERS IN THE USA!
Try Vanish

today

and feel the difference!
100% Money Back Guarantee
Or
der right now with confidence!
Try it out for
30 days
and if it doesn't work for you, you'll get your money back! There's absolutely no-risk in giving it a try. No questions asked, you can get your money back!
Use the code "
TRYFOR10

" at checkout to get your first bottle for $9.99
Win a free bottle of Vanish
Use left/right arrows to navigate the slideshow or swipe left/right if using a mobile device